We have some exciting upcoming litters planned!

Upcoming Litters

*Summer 2013*

We have the following litter planned:

Paramounts Proof Is In The Pudding (Trifle) will be bred this spring for a summer litter (sire to be announced). Trifle is by GCH AKC/ASCA CH Twobytwo Rampart Lion (Gordon) who is sired by CH Keepsake Music City Miracle (Titan). Titan is a multiple CH producer.
Please contact us for more info or to get on our Reservation list for this litter.
*Summer/Fall 2013*

We have the following litter planned:

CH Sunnyrain Stars And Stripes (Starlla) will be bred to AKC CH/ASCA Premier CH Calais Carolina Northern Exposure (Rudee). Rudee finished his ASCA Championship by going WD for a 5 pt major win at the 2011 ASCA Nationals Pre-show! He also went WD and recieved an Award of Merit at the Wichita KS Specialty! He finished his AKC CH going WD/BOW/BOB. Rudee also was awarded a Premier at the 2012 ASCA Nationals! His pedigree speaks for itself. Rudee is sired by HOF MBISS AKC/ASCA/Premier CH Starswept's Hi Flyin' At Hisaw and his dam is sired by HOF ASCA/AKC CH Heartfire's Prairie Schooner ASCA/AKC CD, AX, AXJ, JS-E, GS-O, RS-E ROM, ROMX. Rudee's littermate sister, AKC/ASCA GCH CH Calais Carolina Fly Girl (Piper), was #1 in ASCA conformation in 2011 and 2012! Piper also won BOB at the 2012 ASCA Nationals!!
We are excited to see what this promising cross will produce.

Please contact us for more info or to get on our Reservation list for this litter.
If you are interested in a Paramount Aussie, before you contact us, fill out and submit our Puppy Questionnaire below. This answers all our usual questions we like to ask our potential puppy owners. After we recieve your Questionnaire, we will be in touch with you as soon as possible. Remember to include your phone number and email address on your Questionnaire...we have no other way to respond to you if you do not. If you do not hear from us within 2 days, please send us an email or call us. *Serious inquiries only please* Please understand that we ask many different questions so we can best match each puppy to their new forever home. We do not sell puppies solely based on markings or eye color. We place puppies based on temperment first. However, we do try to keep in mind the desired traits each person wants when placing our puppies.

Please click on the "Puppy Questionnaire" below to fill out our Questionnaire

Paramount puppies are breed with three P's in mind- Purpose, Principles, Perfection. First and foremost we breed with a specific purpose in mind: to produce outstanding individuals that excell in the conformation ring, performance venues, and most of all in our hearts as wonderful family companions. All Paramount Aussies have their health screenings/clearances done before they are bred. Second, we practice tried and true principles when it comes to our breeding program and offer  continued support for our puppies and their new families for the entire lifetime of each puppy. We believe getting a puppy should be a wonderful experience and treat all potential puppy owners with the same amount of repect and honesty as we would expect to recieve. Thridly, we seek perfection here at Paramount: being extremely selective when breeding; striving to produce the perfect Aussie according to our breed standard. Litters are thought out and planned months, and sometimes years, in advance. We stand by our puppies and offer a comprehensive 3 year health guarantee for all of them. All our puppies are well socialized and have started crate training before going to their new forever homes.

All Companion puppies are sold on a spay/neuter contract with limited registration.

All Show puppies are sold with full registration and guaranteed to be free from any disqualifing faults.

*Both Companion and Show/Performance puppies are sold with a 3 year  Health Guarantee.*

We require a $250 Deposit to reserve a puppy for you. *Please note, ALL Deposits are Non-Refundable.*

Getting a puppy is a commitment, you must be prepared to spend the next 12-15 years taking care of your puppy. 

Our Companion/Performance puppies prices are $850 and are required to be spayed or neutered. Our older puppies/adults are sold depending on the amount of additional training we have in them. Our Show/Performance puppies are sold on an individual basis.

© Paramount Aussies 2010-2013

Interested in owning a Paramount Australian Shepherd?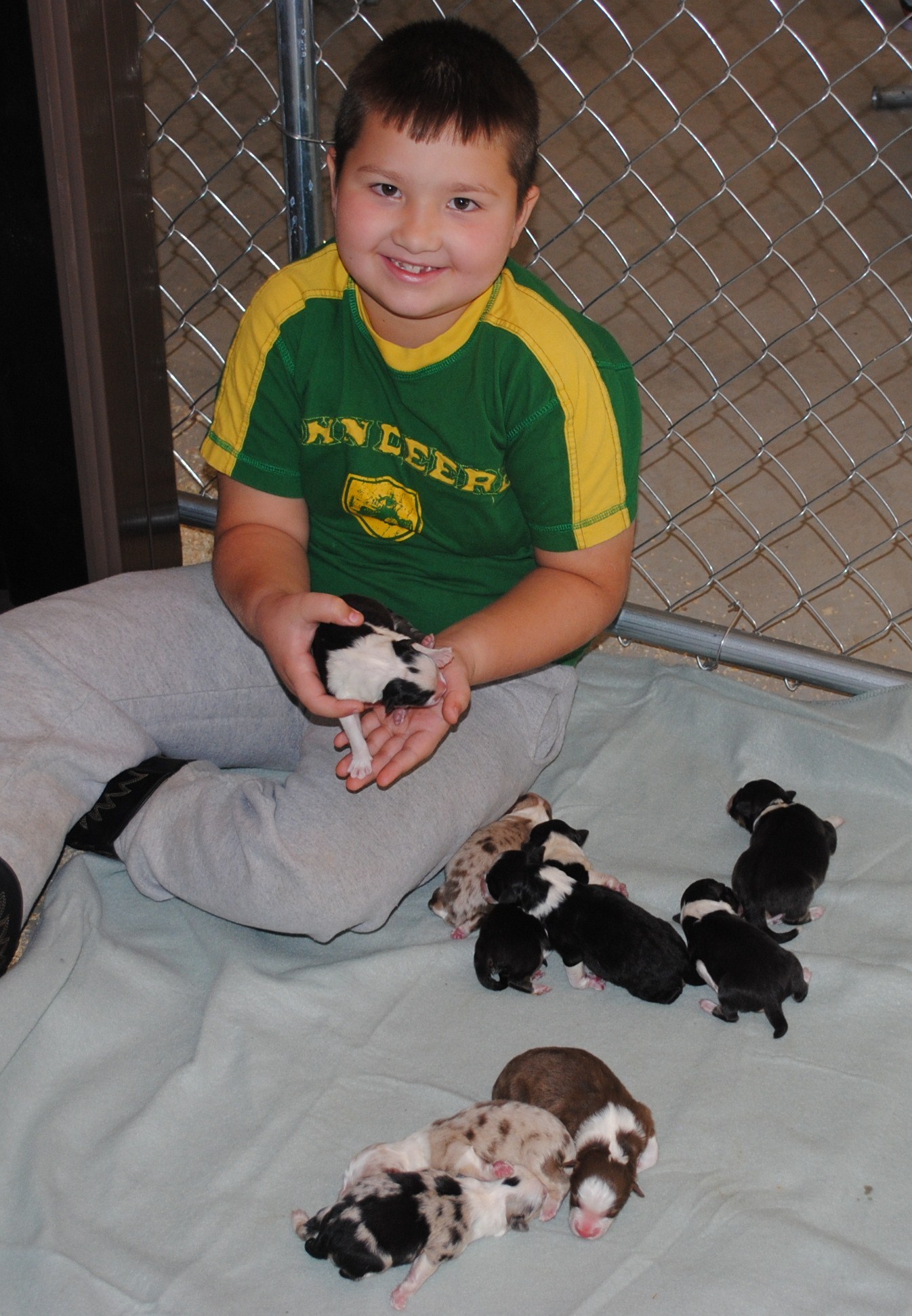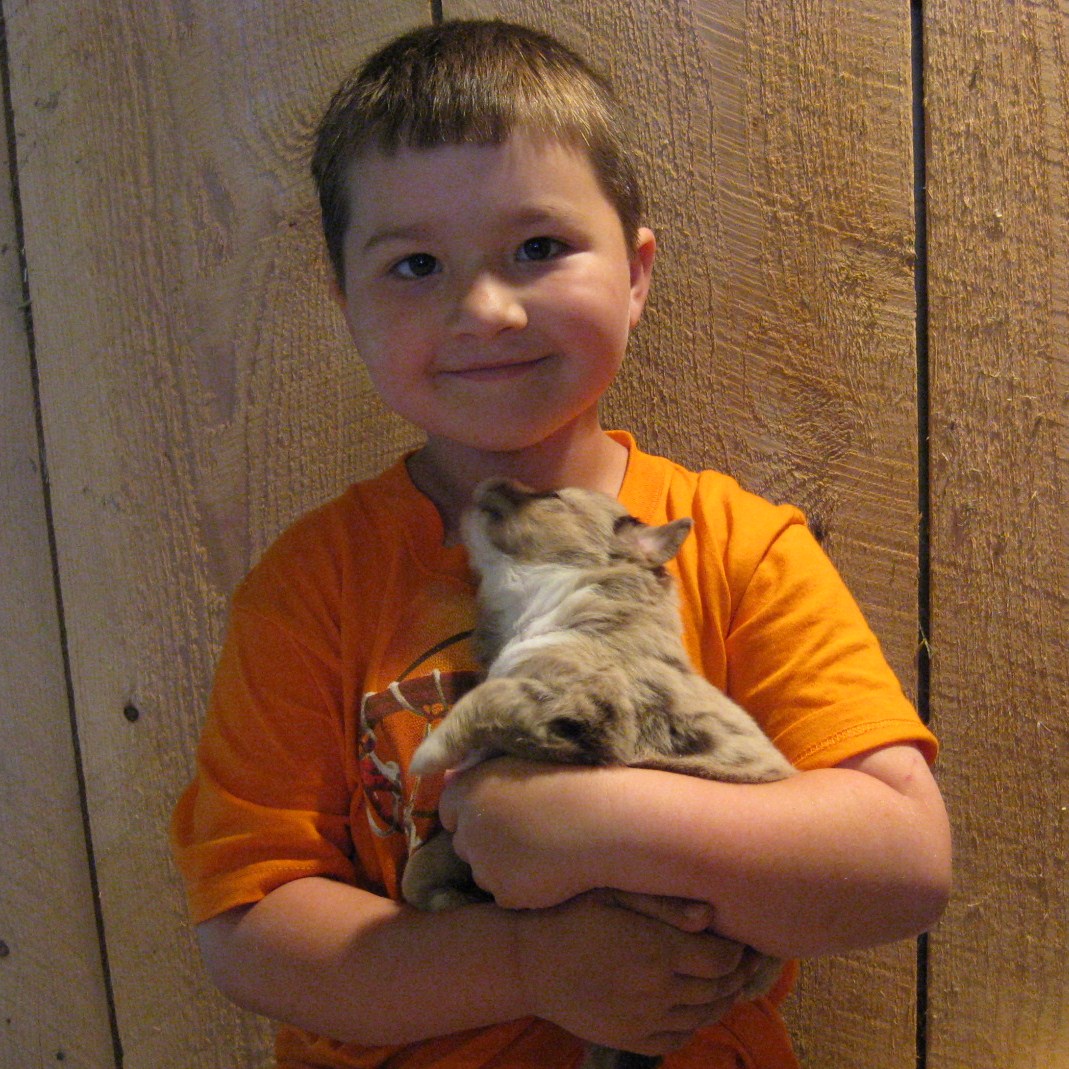 AKC/ASCA Premier CH Calais Carolina Northern Exposure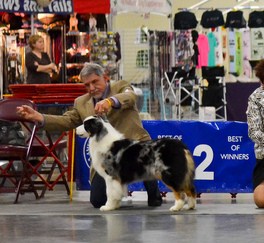 Paramounts Proof Is In The Pudding

AKC CH Sunnyrain Stars And Stripes